This article is about a character outside from the Madoka franchise.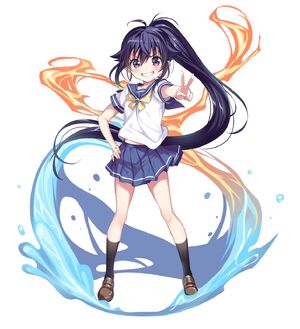 Atori Igarashi
(五十嵐アトリ) is a character appearing in Free! (no, not the show about handsome hunks in swimsuits). She is friends with Tomoe (not that
Tomoe
), Kiska, & Misaki.
She does the peace pose often.
Trivia/Notes
See Also
Sanae, one of GAN's characters.