This article is about a character outside from the Madoka franchise.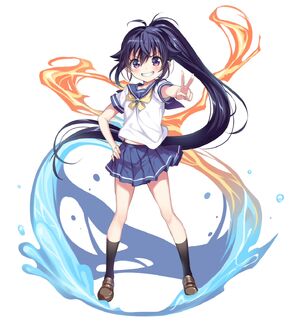 Atori Igarashi
(五十嵐アトリ) is a character appearing in Free! (no, not the show about handsome hunks in swimsuits). She is friends with Tomoe (not that
Tomoe
), Kiska, & Misaki.
She does the peace pose often.
Trivia/Notes
Edit
Sanae, one of GAN's characters.
Ad blocker interference detected!
Wikia is a free-to-use site that makes money from advertising. We have a modified experience for viewers using ad blockers

Wikia is not accessible if you've made further modifications. Remove the custom ad blocker rule(s) and the page will load as expected.