Am I missing something?

This canon article is a stub and is missing some (or most) information. You can help Puella Magi Fanon Wiki by expanding it. Make sure you need to do some research to the series, okay?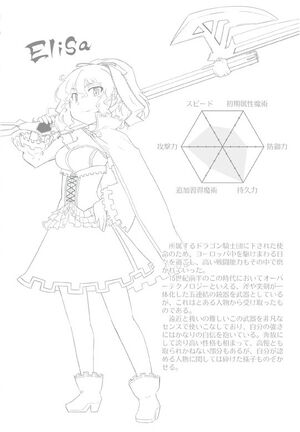 Eliza Celjska
(エリザ・ツェリスカ Eriza Tserisuka) is a character appearing in
Puella Magi Tart Magica: The Legend of "Jeanne d'Arc"
.
Trivia/Notes
Edit
Eliza is named after Barbora Celjská.
Eliza's name also can be spelled as "Elisa"
Eliza seemed to have a loose resemblance to Nero from Fate/Extra.
Ad blocker interference detected!
Wikia is a free-to-use site that makes money from advertising. We have a modified experience for viewers using ad blockers

Wikia is not accessible if you've made further modifications. Remove the custom ad blocker rule(s) and the page will load as expected.