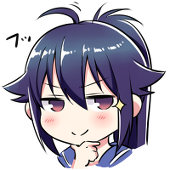 GAN is a mangaka, who is known for the manga series Puella Magi Suzune Magica, and the non-Puella Magi-related manga: Free! (no, not the one with handsome dudes in swimming shorts).
His alternate names are まんじゅう, manjuu (elsa).
Puella Magi Suzune Magica (serialization ended, currently released as tankobons)
Free! (Not "High☆Speed")
Artwork Gallery
Edit
External Links
Edit
Ad blocker interference detected!
Wikia is a free-to-use site that makes money from advertising. We have a modified experience for viewers using ad blockers

Wikia is not accessible if you've made further modifications. Remove the custom ad blocker rule(s) and the page will load as expected.