"The only thing that needs a name is your gravestone."
―Kanna Niko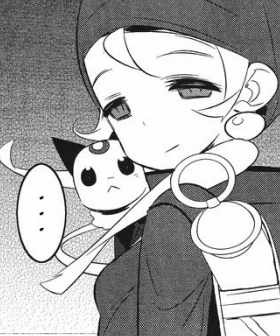 Niko Kanna (神流 ニコ Kanna Niko) is a character in Puella Magi Kazumi Magica: The Innocent Malice.
A dry-witted magical girl who often speaks in blunt statements, real name Kanna Hijiri (聖 カンナ Hijiri Kanna). Having falling into depression after accidentally killing two other girls in a gun tragedy when she was young, she became a magical girl to escape from reality, creating a clone of herself to take her place in her family to experience the happiness she couldn't, whilst she took on the name of "Niko Kanna", showing she viewed herself as the "fake" of the two. (Niko can be written in kanji as " (二子)", meaning "twin" or "second child/girl".) Her magic involves reconstructing materials into other objects such as missiles or clones. She ended up transforming into a witch following a battle against the Sōju sisters, during which her clone, Kanna, replaced her in the group.
Fanfiction appearances
Edit
Ad blocker interference detected!
Wikia is a free-to-use site that makes money from advertising. We have a modified experience for viewers using ad blockers

Wikia is not accessible if you've made further modifications. Remove the custom ad blocker rule(s) and the page will load as expected.