This article is about a character outside from the Madoka franchise.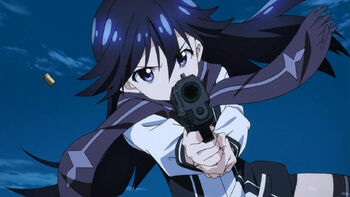 Rei Kuroki
(黒騎れい, Kuroki Rei) is a young woman who works with the mysterious race of beings called
Alone
, under the guidance of a messenger which resembles a crow.
She is somehow a little similar to Homura Akemi.
Fiction
Fanon
Magical Molly! Reboot continuity
Maia Haruka is eventually inspired (appearance-wise) by her. Heck, she even also shares the same voice actress!
See Also