Team Quintet is a subgroup from the Magical Molly! Reboot continuity family.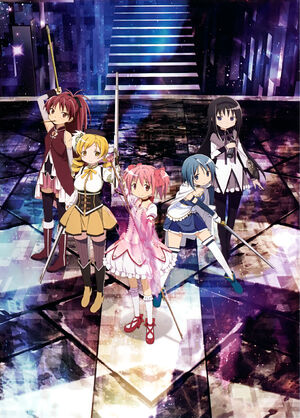 Team Quintet
(previously named
Team Maria
, before Hilda & Kacey joined) is a team composed of 5 Magical Girls.
The current roster is composed of:
Although it contains the word "Quintet (group of five)", there are other Magical Girls who sometimes joined them:
Trivia/Notes
Edit
Foreign names
Edit
Japanese: マジカル・クインテット団 (Majikaru kuintetto-dan, Magical Quintet Team)
Ad blocker interference detected!
Wikia is a free-to-use site that makes money from advertising. We have a modified experience for viewers using ad blockers

Wikia is not accessible if you've made further modifications. Remove the custom ad blocker rule(s) and the page will load as expected.